What's New?
Parents' Interactive Sessions with the Elementary School Administration

07 October 2020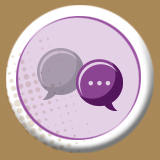 Dear Elementary School Parents,
As an integral part of our school community, we are always eager to maintain and sustain positive communication between you as involved stakeholders and the school administration. Your unique point of view allows us to develop alternative methods of meeting our goals. In order to maintain this vital communication link, we would like to invite you to attend our parents' interactive sessions with the Elementary School Administration. Zoom sessions will take place according to the following schedule, and a Zoom link will be sent to you via email.
Regards,
ES Administration Team
Day & Date

Time

Classes

Sunday 11th October

11:00 – 11:45 am

1 (A, B, C, D)

02:30 – 03:15 pm

1 (E, F, G, H)

Monday 12th October

11:00 – 11:45 am

2 (A, B, C, D)

12:15 – 01:00 pm

3 (A, B, C, D, E)

02:30 – 03:15 pm

2 (E, F, G, H)

Wednesday 14th October

11:00 – 11:45 am

4 (A, B, C, D, E)

01:30 – 02:15 pm

3 (F, G, H)

02:45 – 03:30 pm

4 (F, G, H)

Thursday 15th October

11:00 – 11:45 am

5 (A, B, C, D)

12:15 – 01:00 pm

5 (E, F, G, H)