What's New?
TEDxYouth@BBSKuwait

10 January 2021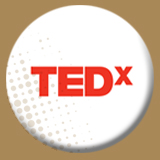 Al-Bayan Bilingual School is proud to present our first TEDxYouth event that will feature BBS student speakers, as well as a range of fascinating guest speakers from Kuwait and around the world!
The event will be streamed live on January 13, 2021, starting at 3 pm. All are welcome to register!
Find out more about the event and the amazing guest speakers here.
The event itself will be streamed on Youtube. A link will be shared with all registered attendees in the days before the event.
This is a virtual event – Please follow the link to register for a ticket to attend this event.
We hope to see you there!
High School Administration