Chief People Officer's Message
Greetings and Welcome to the Human Resources section of the Website!
At Al Bayan Bilingual School, we believe that our staffs are the pillars supporting our students' learning, academically as well as socially and emotionally. The Human Resources Division's mission is "to recruit talented and dedicated staff and to invest in our talent pool to help them grow and build their careers within BBS." We pride ourselves on being an employer of choice, encouraging staff diversity and implementing equal employment opportunities regardless of age, gender and nationality...
The HR Division is made up of three Departments consisting of qualified and experienced team members: Recruitment, Operations, and Talent Management.
We believe that quality education is dependent on the recruitment and development of a vibrant team of faculty and staff. Our recruitment strategy matches our school's mission; we do staff planning; detailed job descriptions, source candidates from identified quality sources; have a dedicated team travel to interview and select the best talent; therefore hiring qualified and experienced teachers and staff; teaching teams, who are willing to cater to student needs and have as much desire for their own growth as they have for that of their students.
OUR STAFF:
WE SEEK TEACHERS WITH COMPETENCIES IN:
Planning and Organizing:

Defining tasks and milestones to achieve objectives, while ensuring the optimal use of resources to meet those objectives

Communication:

Two-way process of reaching mutual understanding, in which participants not only exchange information and ideas but also create and share meaning.

Establishing a Culture for Learning:

A collection of thinking habits and beliefs about self and collaborative workflows that result in sustained critical learning while ensuring a safe and engaging learning environment.

Being Results Driven – Instruction and Assessment:

Set specific, measurable improvement goals and matches resources, tools, and action plans to achieve success.

Professionalism:

Consists of integrity, high expectations, caring and effective communication to ensure fair and equitable behavior both in and out of the classroom.
Our Operations Department is available to guide and support staff and answer all their inquiries about school policies and procedures and handle grievances.
Because we are all "life-long learners," we seek to provide our staff with opportunities to keep them on the "cutting edge" of best practices and enhanced student engagement in an endeavor to meet the needs of all students. We are committed to offering opportunities for qualified teachers to "step-up" into leadership roles while providing guidance on self-development, to promote their individual career goals and trajectory.
Some of the professional development opportunities our staff have participated in include:
NESA Conferences,
Reggio Emilia Training,
Annual Leadership Conferences,
American School Counselor Association (ASCA),
Association for Supervision & Curriculum Development (ASCD) Conferences,
Rubicon Atlas Training for teachers and leaders,
Inclusion Policy Framework,
Differentiation… and much more.
We also provide our staff with online PD opportunities through reputable institutions such as CAEL, Harvard Business School of Education, KDSL and others. In addition, on a monthly basis, we set aside time on Early Release Days to host on-campus training for our staff to move forward on school wide goals often conducted with the assistance of internationally recognized presenters such as Dr. Tom Schimmer, Dr. Richard Cash and Dr. Theresa Arpin.
Finally, all our staff have access to the Teaching and Learning Center where teachers can work with our Technology Integration Specialists and our Instructional Coaches for one-on-one learning opportunities to improve their competencies or discover the latest strategies supported by research.
Testimonials for TLC
"This experience has made a positive impact in my teaching, because I am able to conduct guided reading on a weekly basis in English/Science and the feedback from the students has been positive."
"Working with a coach was like team-teaching."
"Our consistent meetings and daily feedback/reflection worked very well and impacted my teaching in a positive way. I am not focusing only on completing my lesson plans and meeting deadlines, but I am now more focused on what the students need to know, understand, and do to reach the learning goal."
WHY CHOOSE BBS?
Working at BBS offers an exciting and unique experience because:

It is a well established leading school in bilingual education.
The campus is beautiful and is in the heart of the city within easy access to public and private transport, hospital, shopping centers and malls.
It has spacious classrooms equipped with educational resources and technology. It has a positive school climate.
Staff Recognition end of year gathering which celebrates the achievement of employees' milestones of 5, 10, 15 and beyond years of continuous service to the school.
It offers competitive salaries with a generous benefits package.

Wide spectrum of professional development opportunities:

Offered yearlong – In addition to scheduled teacher professional development days, teachers have access to instructional coaches and tech integration specialists through coaching offered at the BBS Teaching and Learning Center.
Driven by teachers' needs – Professional development workshops are scheduled match the teachers' needs assessment surveys school and strategic priorities.

Resources to cater to your family's needs:

Day care services – We offer a fully equipped daycare for teachers' babies from 70 days up to two years.
After school program in Pre-School – Provides educational activities to the 3-5 year olds keeping them engaged until the end of school day, discounted for employees of the school.
Please visit the vacancy page for continuous updates on current opportunities. Each vacancy represents an opportunity for us, as much as for you, in achieving the school's mission and vision. We welcome you to be a part of this wonderful world of teaching and learning.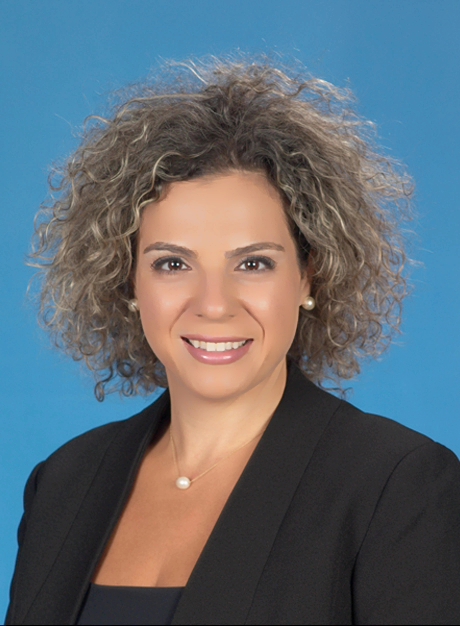 Joelle Nouaime Elia

MHRM, SCP, SPHRi, GPHR, ACC
Chief People Officer
Aligned with the recommendations of the International Taskforce on Child Protection, we hold ourselves to a high standard of effective recruiting practices with specific attention to child protection