About
The Virtual Coffee Chats with Preschool Admin

26 October 2020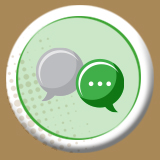 GUEST SPEAKER: Ms. Fatoma Al-Suwaiti, PS Counselor
TOPIC: Emotional Support of Children during E-learning
WHEN: Virtual Coffee Chat Session October 28, 2020
Dear Preschool Parents,
The Virtual Coffee Chats with Preschool Admin this week will be held on Wednesday, October 28, 2020. The speaker will be the PS Counselor Ms. Fatoma Al-Suwaiti talking about "Emotional Support of Children during E-learning". Please check the links sent to all PS Parents' emails to register for this chat session.
After registering, parents will receive a confirmation email containing information about joining the meeting. If you have previously pre-registered, there is no need to register again.
We look forward to see you all!
Preschool Admin Team