Academic Counseling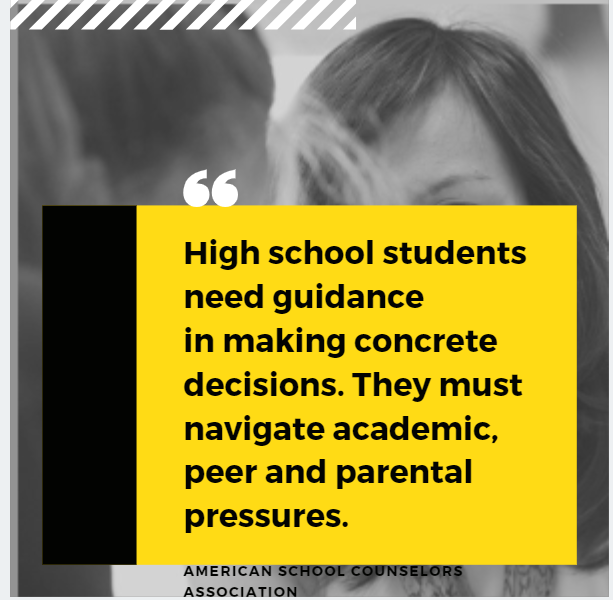 How Counselors Support Students:
High school counselors collaborate with teachers and parents on early identification and intervention of children's academic and social/emotional needs, which is essential in removing barriers to learning and developing skills and behaviors critical for academic achievement.
High school counselors enhance the learning process and promote academic, career and social/emotional development.
High school counselors do consultations and share strategies supporting student achievement with parents, teachers, other educators and community organizations
High school counselors provide individual student planning, large group presentations and classroom guidance curriculum throughout the school year.